The Gentrification & Silencing of Afro-Caribbean Clubs
Kayla Frank '18 & Matt Pruyne '17

Why Afro-Caribbean Clubs?
After reading Lonely Londoners, we were interested in researching a site of significance for the Afro-Caribbean community. We were especially interested in musical venues, as Professor Brian Murray spoke about the importance of jazz clubs and such to our class during one of our Urban Field Studies classes. Unfortunately, when scouring the city for clubs of significance for the Afro-Caribbean community, we realized that most of the clubs, no matter their historical significance or level of cultural importance, have been shut down. This is happening throughout the nightclub industry, with nearly half of the UK's nightclubs shutting their doors within the past decade (Connolly). This plague of gentrification that is quietly killing the nightclubs (and nightlife) is specifically problematic for London's marginalized groups as they lose pieces of their heritage and spaces of cultural importance. Due to increasing gentrification and an erasure of cultural and human history, many of the inhabitants of these historically immigrant communities have moved out (either by force or rising rent prices) of the neighborhoods they (or those preceding them) had established as their home away from home. This made it impossible for us to fulfill a central requirement of this project: to interview someone related to your space (or spaces) of choice. The neighborhoods (and demographics) where the clubs we chose are located have changed so much within the past two decades. People who have ties to the Afro-Carribean clubs we chose are no longer residents, nor visitors, of the neighborhoods where the clubs used to exist. Without their memories, the deep cultural history and significance of these clubs are at risk to fade away as well.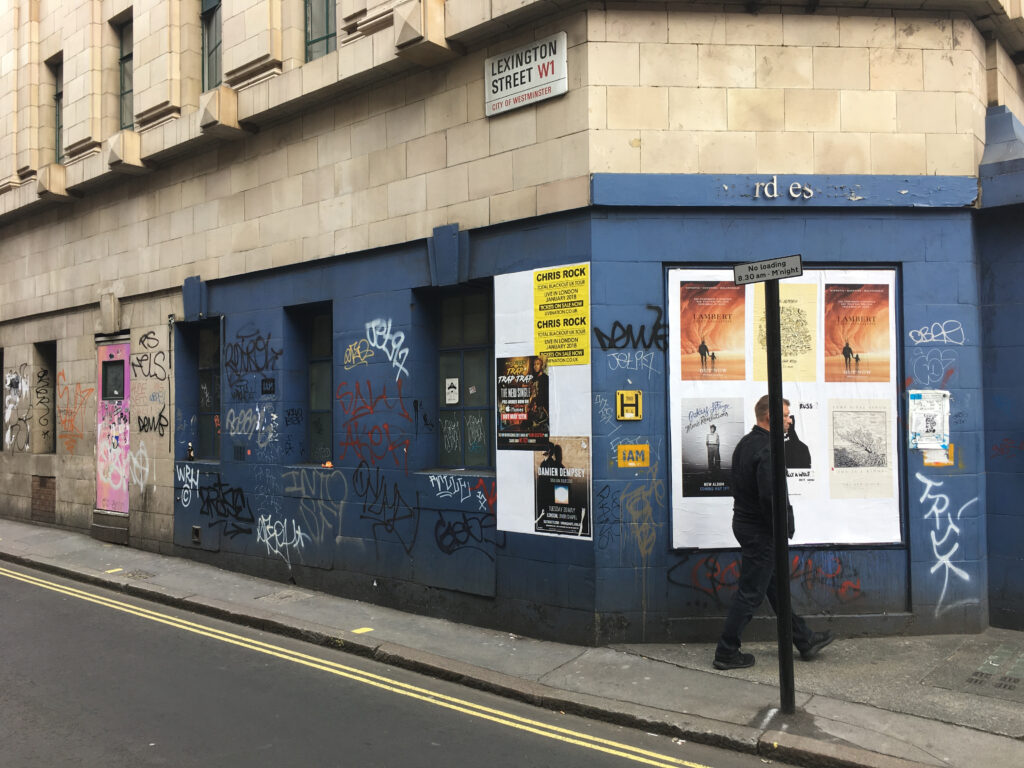 Historically, nightclubs have been a source of expression for Afro-Caribbean people and provided them with a "Black space" in London. Since the beginning, these nightclubs have been a way for Black Brits to escape from daily issues of racism and economic troubles. As the Afro-Caribbean community was being oppressed above ground, "isolated by history, tradition, class, color, and culture," their background and color became the "password for membership under ground" (Gates 726).  Although nightclubs started by Afro-Caribbean immigrants started sprouting in the 1960s, they were especially important for Afro-Caribbean teens that were part of an emerging black middle class of the 1980s and 1990s (Vernon). These clubs provided a space for these "Bubbies" to explore and shape their identities as largely second and third generation immigrants (Vernon).
Afro-Caribbean clubs began opening up to provide a space to play the music that they wanted to hear. In the beginning, it was reggae, which provided a foundation for many Black Londoners as a new "shared" culture (Vernon). In "Black London," an article written by Henry Louis Gates Jr., a professor at Harvard and director of the Hutchins Center for African and African American Research there ("Henry Louis Gates, Jr."), reggae was described as "an unvarying and depotic bomp, jingle-jingle… sung in terms of apocalypse and political in-group appeal, revelation and revolution; it is the music of sufferation" (Gates 726). Inevitably, this style of music began to spread, starting with the Afro-Caribbean community and reaching beyond. However, even with an emerging reggae music scene, British disc jockeys refused to air it and music tabloids would not give it proper coverage (Ball and Jackson 158). Part of this is due to the messages reggae presented through its lyrics, as lyrics provided a way for the community to channel their energy towards a call for social change and rebel against racist institutions in a nonviolent way. Unfortunately this refusal to allow for the radio air play of black bands continues today, with unjust policing of Afro-Caribbean music and the nightclubs that play them (Hegarty).
Policing of London's Black Nightclubs
Black nightclubs in London have been consistently targeted by police agencies, due to a misguided perception of Black Londoners as unruly criminals. Other clubs that serve as focuses for counter-culture and minority groups face similar targeting, like gay and burlesque clubs. Many nightclubs have even been shut down following law enforcement response to alleged or confirmed crimes on their property, only for the sites to be repurposed for more socially acceptable (i.e. white & middle-class) businesses, as we'll discuss later.
Within the past three years alone, three of the city's most famous nightclubs have been shut down after losing their licenses following criminal matters: Herbal, from Shoreditch; Proud2, in Greenwich; and Madame Jojo's, in Soho. Madame Jojo's was the largest of these three and the longest-running, open from 1960 to 2014, when its bouncers used baseball bats to attack a man throwing bottles at both them and guests at the club. The Westminster council swiftly revoked the club's license, even though that was the only violent incident to have occurred within a decade. Marcus Harris, a promoter at Madame Jojo's, had this to say about the revocation:
"In my opinion, it seems that the council just used the incident as a good excuse to take away the licence. If you look at the way the area is changing, they clearly don't want a late-night drinking presence anywhere in Soho any more. They want to make Soho about families – shopping, going out to eat, going to the theatre. The bars shut at 11 and you're home by midnight" (Ellis-Peterson).
Another significant conflict between police and nightclubs took place at the Dice Bar in Croydon. In March of 2016, the owner, Roy Seda, said that police had told him not to play a form of Jamaican music called "bashment" on the grounds that it was unacceptable to the borough and that it was linked to crime and disorder. Spokesmen for the Met denied these claims. At that point, there had been approximately 20 arrests outside the bar within the past 15 months, in which time "tens of thousands of people had passed through the door" (Grierson).
The Death of Clubs: Gentrification
Gentrification has sucked the life out of these clubs and replaced them with bourgeois hipster attractions and metropolitan developments, time and time again – and the rate is only increasing. As mentioned above, according to the Association of Licensed Multiple Retailers, representing music venues, more than half of UK nightclubs have closed since 2005. One of the biggest hotspots of London's nightlife was King's Cross, notorious for its 24-hour raves back in the 90's; after a Eurostar terminal was built in the area around 2009, it was cleaned up considerably. Now, visitors to King's Cross see the offices of Google and the Guardian, or wander into King's Place, the multi-million pound arts center, instead of the seedy red-light district that once upon a time brought The Rolling Stones and Madonna to film music videos (Coldwell).
City planners and developers have been less than completely honest with nightclubs in their efforts to gentrify the city. Network Rail in particular has treated small nightclubs with brutal disdain: one example was The End, a club located on London Bridge. The End fomented new sounds and artists, and was an early supporter of dubstep at a time when few other clubs were taking the risk. According to Ryan Ashmore, former Labels and Promotions Manager at the club, Network Rail had leased the space with a guarantee that it would not be affected by their plans for the London Bridge station. This proved to be false in 2009, when Network Rail's plans for redevelopment closed the club (Coldwell).
Another egregious example is the death of the Four Aces, in Dalton. Starting in 1966, Four Aces had been a flagship venue for black music in England, and by the 80s had converted into a permanent rave venue. Against public backlash, the Hackney city council issued a compulsory purchase order to replace the club with a new cinema. This cinema was never built, and instead an apartment block took its place (Oppenheim).
Elijah, a local artist who founded a grime club night called Butterz at The End, wrote a lament for the dying club scene that neatly summarizes the consequences of gentrification:
"I'm obviously gutted as Butterz has lost it's club home, but I'm more unhappy about the overall club landscape in London right now. Options are shrinking, club line ups are taking less risks… We are encouraged to create jobs for ourselves then they strip away our meeting points and cultural hubs and replace them with Costas, Subways and more retail units and housing nobody that works in those shops can afford" (Coldwell).
Sites of Focus
We decided to choose two nightclubs that were founded by people of Afro-Caribbean descent. Both of the nightclubs are now closed and are located in areas currently undergoing gentrification. The first site we visited was once home to Madame Jojo's, the location of "some of London's most diverse nightlife for more than half a century" (Ellis-Peterson). As mentioned above, Madame Jojo's was forced to close due to a single incident of violence, the first in a decade (Ellis-Peterson). Now, Madame Jojo's is covered in scaffolding to make room for a new residential building. The area is obviously in the process of gentrification, as the street running in front of the old Madame Jojo's now includes: four sex shops, two other closed clubs, one running club, multiple juice bars and pizza shops, a few hipster cafes and a Whole Foods.
The last site we visited, and perhaps the most iconic, was the Four Aces on Dalston Lane. Newton Dunbar, a Jamaican immigrant, found the legendary club in 1966 (Oppenheim). The Four Aces club was known as "The Jewel in Dalston's crown" that was "home to some of the most influential black music to date" (Oppenheim). The club was one of the first clubs to play black music in Britain, quickly becoming "a meeting point for newly arrived Afro-Caribbean immigrants experiencing cultural exile" (Oppenheim). Artists from Desmond Dekker to Bob Dylan, Stevie Wonder to the Sex Pistols, and Jimmi Hendrix to Mick Jagger played here (Oppenheim). This musical history ran alongside a history of unjust policing in a club populated by people of color.
The club ran for thirty-three years before closing its doors in 1997 due to a compulsory purchase order ordered by the Hackney Council (Hegarty). Ten years later, in 2007, the building was demolished to make room for a new housing development despite a campaign to save it and conserve it as a place of cultural significance for the Black community (Oppenheim). Prior to its demolition, all of the trees planted in front of the club in memory of the young people who perished in a racist arson attack, known as the New Cross fire, were cut down (Hegarty). A library connected to the housing development now sits on top of the once-legendary site, and as if closing the legendary club and ripping out the roots of the trees dedicated to the lives of young, Black kids whose lives were cut short does not seem unjust enough, the government continues to refuse the cultural importance of the site and has yet to allow a blue plaque to be placed on the site commemorating the Four Aces despite a strong campaign to do so.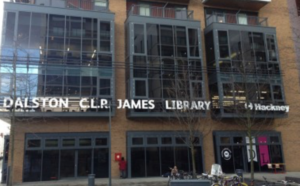 Concluding Thoughts
London's nightclubs serve as an example of how the rush to bring wealth and mainstream sensibilities into areas with their own unique identities is detrimental to minority communities, particularly ethnic minorities. In their prime, these clubs were hubs of musical development and brought together all sorts of people for a community they couldn't find anywhere else. However, thanks to focused efforts by Metropolitan police, city councils, and urban development planners, the number of clubs and the feeling of their downtown areas has changed into something much more generic, commodifying the spaces at the cost of destroying an entire subculture.
Works Cited
Ball, Erica L., and Kellie Carter Jackson. Reconsidering Roots: Race, Politics, and Memory. Athens, GA: U of Georgia, 2017. Print.
Coldwell, Will. "What happened to the great London nightclubs?." The Guardian. 13 Aug. 2015. Web. 29 May 2017.
Connolly, Jim. "UK nightclubs closing at 'alarming rate', industry figures suggest." BBC News. 10 Aug. 2015. Web. 29 May 2017.
Corner of Wardour Street and Gerrard Street, Soho, adult shop, sex shop, advertising. 1978. London Metropolitan Archives.
Ellis-Peterson, Hannah. "Madam Jojo's, legendary Soho nightclub, forced to close." The Guardian. 24 Nov. 2014. Web. 27 May 2017.
Fact. "Soho nightspot Madame Jojo's has licence revoked after violent incident; building set for demolition." Fact Magazine. 24 Nov. 2014. Web. 30 May 2017.
Gates, Henry Louis, Jr. "Black London." The Antioch Review 74-75, no. 4 (Fall 2016/Winter 2017): 724-39.
Grierson, Jamie. "Croydon bar accuses police of banning Jamaican bashment music." The Guardian. 11 Mar. 2016. Web. 28 May 2017.
Hegarty, Bryony. "Legacy In The Dust: The Four Aces Story: a film by Winstan Whitter – Interview with the Director." Louder Than War. 13 Jul. 2016. Web. 30 May 2017.
"Henry Louis Gates, Jr." Harvard University. Web. 29 May 2017.
Oppenheim, Maya. "The Four Aces Club Was The Jewel in Dalston's Crown." Thump. 28 Jul. 2014. Web. 23 May 2017.
Pears, Elizabeth. "Put Four Aces Back On The Map." The Voice. 18 Apr. 2015. Web. 26 May 2017.
Remi, Makinde. "A Four Aces Revival In Dalston." Hackney Hive. 19 Dec. 2010. Web. 27 May 2017.
Vernon, Patrick. "Clubbing and Raving Back in the Day." The Voice. 9 Oct. 2013. Web. 30 May 2017.